AUGMENTED & VIRTUAL REALITY
Customised products and developments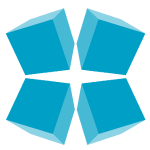 The PROLEXIA company offers products and services using advanced technologies such as Simulation, Virtual Reality, augmented reality, robotics and artificial intelligence.

Simulation and Serious Games represent the historical activity of PROLEXIA for Defense, Security and Educational fields.

Augmented reality
Virtual Reality
In order to give end-users a better assistance to pilot, to visualize the environment, PROLEXIA develops for the automotive, airspace and naval industry innovative software tools based on Advansys platform to visualize landscapes with augmented reality.

PROLEXIA provides an embedded intelligence Controller designed to execute and control missions through acquired sensor data, to control actuators and to manage a Generic Robotic Mission Language.

PROLEXIA develops data analysis and processing solutions using AI, and in particular deep learning, for robotics and in the industrial field.
AUTONOMOUS AND SEMI-AUTONOMOUS ROBOTS
PROLEXIA also offers USV, UAV and UGV systems. These vehicles or applications can be customized to meet specific needs: site surveillance, SAR, flood and fire management. We are also developing dronization systems for vehicles that were not originally designed to be autonomous.
PROLEXIA has experience in all environments, from the underground (THALIA) to space (SPACE NOSTRUM), including the sea and the mountains, a robotic and / or software solution can be found to suit your needs.
Centre d'activité des Playes
ZE Jean Monnet
865 Avenue de Bruxelles
83500 La Seyne Sur Mer
FRANCE
(+33) 04 94 87 26 41